Concrete Aprons
A concrete apron is also known as '"an approach" which is a section of concrete inserted in one of three places: in front of a garage, around the perimeter of a building and the entrance to a parking lot or driveway to expand the perimeter of a building. It is often used to create a smooth transition between different grades of concrete or between concrete and asphalt. At Sabre Concrete Construction, we know what it takes to create the perfect concrete apron for your project. Our experienced concrete technicians and structural engineers will ensure your concrete apron is built efficiently, effectively, and with quality materials to avoid costly repairs and replacements.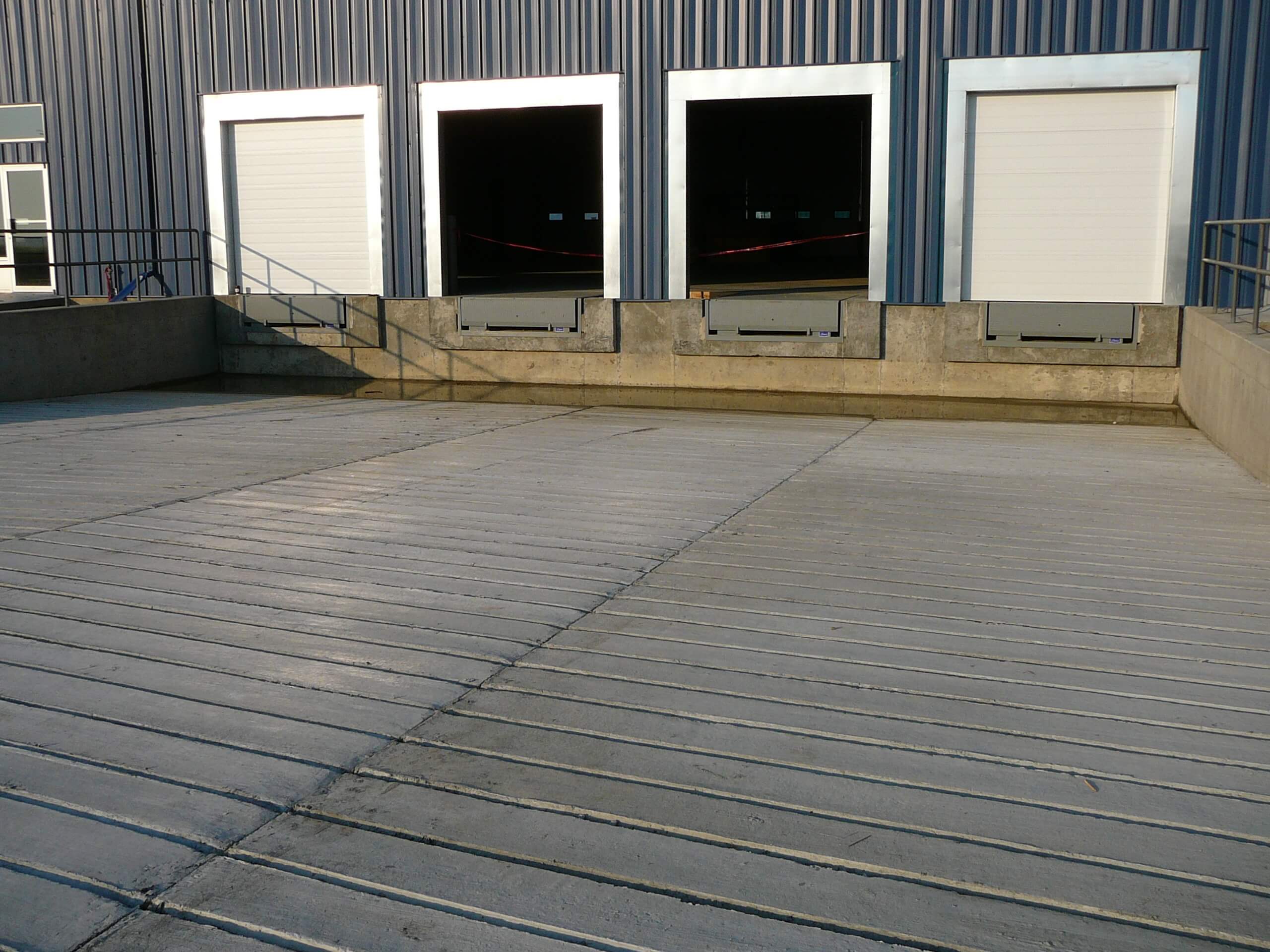 Concrete Apron FAQ
How thick should a concrete apron be?
A concrete apron should be at least 4 inches thick and up to 6 inches thick if it will accommodate trucks. Depending on the soil conditions you may need to add up to 2 more inches to the slab to make it durable. It is also important to take into account any drainage issues before installing the concrete apron.
How much does the installation of a concrete apron cost?
Concrete aprons differ according to location, size of the plot, and materials used. We offer you the best available option that fits your needs and your budget. Contact us to find out more.
What is the best way to get a quote on concrete apron services?
You can contact us via our website, email us at admin@sabreconcreete.ca, or you can also reach us by phone. We are located at 16851-129 Avenue NW in Edmonton. Feel free to stop by if you have any questions regarding our services or projects.
Contact us today to
schedule a free estimate or
leave us a message