Concrete Paving
At Sabre Concrete, our specialty is concrete paving. We offer a full range of concrete services for commercial and industrial clients in Edmonton and surrounding areas. Whether you need curb crossings, sidewalks, gutters, barriers, interior floor slabs, dolly pads, or equipment foundations, Sabre Concrete has the tools, expertise, and experienced team to ensure your next concrete project is finished to your satisfaction.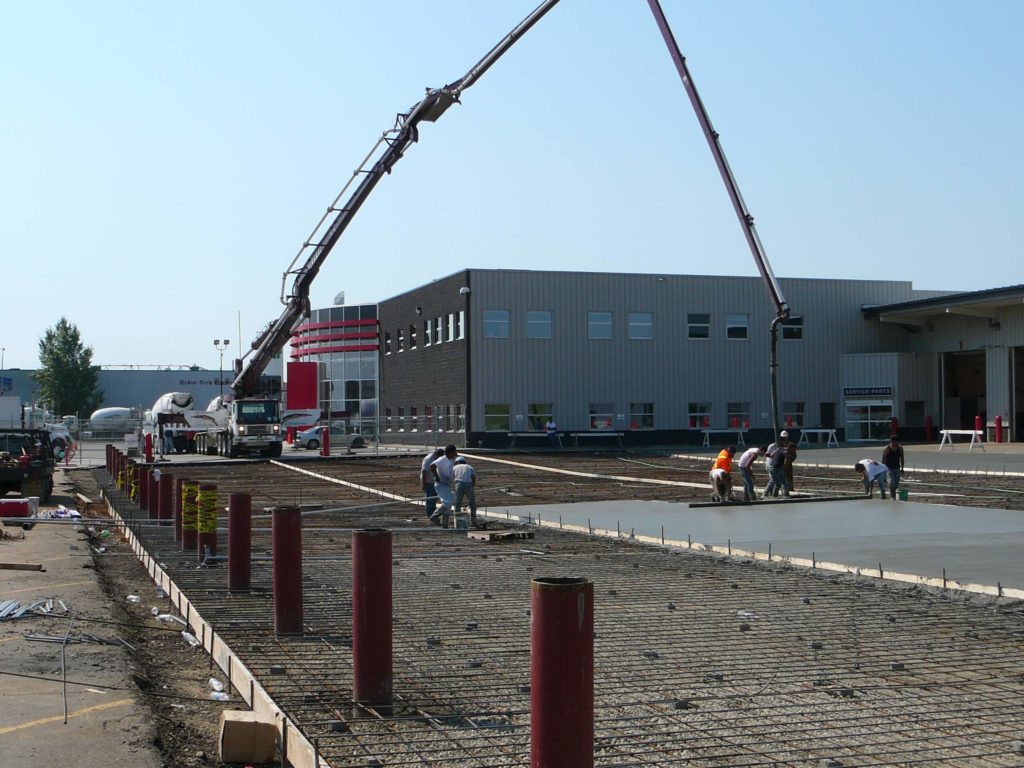 Concrete Paving FAQ
How do you measure the strength of concrete?
In order to gauge the strength of any particular concrete, tests can be performed to measure the compression and flexural mechanical strength of the concrete. The quality of the materials used in the mixture and the ratio of water to cement have a direct influence on strength of the concrete.
Does new concrete require regular maintenance?
Despite concrete being fairly durable on its own, there are some tasks you can perform to ensure that it stays maintained. You should avoid applying deicing chemicals during the winter or using strong acids to remove stains. Additionally, you should clean your concrete regularly and consider applying a sealant to protect it from the elements.
How do I contact Sabre Concrete for a quote on concrete paving?
If you would like to receive a quote for our concrete paving services, contact us either by phone, email or on our website. We can assess the scope of your project and provide you with a quote on our concrete paving services.
Contact us today to
schedule a free estimate or
leave us a message