Edmonton Curbs & Driveway Paving Services
At Edmonton-based concrete contractor Sabre Concrete Construction, we focus on commercial and industrial concrete services, including the installation of concrete curbs and driveways. In order to avoid costly replacement and repair, quality is essential for a driveway and that is why hiring a professional team for your driveway will save you time and money. At Sabre Concrete Construction, we get the driveway concrete right the first time so your driveway lasts. We are dedicated to providing high-quality work with competence and reliability and committed to taking care of your specific curb or driveway needs. Sabre's number one priority has always been customer satisfaction. For curbs and driveway paving services in Edmonton, contact us today.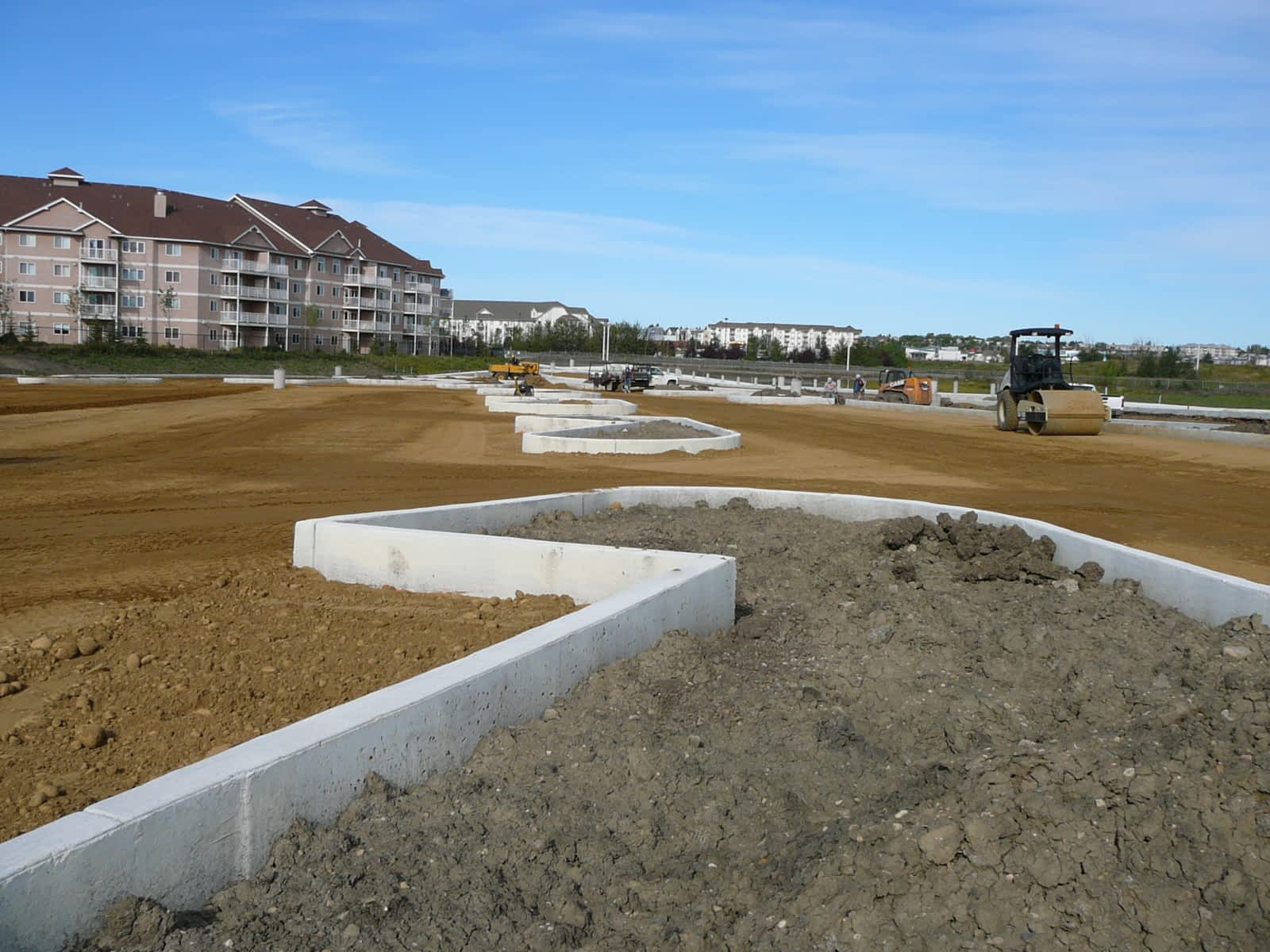 Curbs & Driveway Paving FAQ
How much does it cost to install a new concrete driveway?
The cost of a driveway or curb paving services from Sabre depends on the size of the project you have in mind, the design of the driveway or curb you'd like constructed, and other extenuating factors such as labour and material costs. If you would like to learn more about our driveway and curb services, contact Sabre Concrete today.
What are some tips for maintaining a new driveway after installation?
After installation, clean and reapply sealer as needed. Cleaning your concrete driveway on occasion and keeping it sealed are the best measures you can take to keep it looking its best. How often you clean and reseal will depend on the weather conditions the concrete is exposed to and the amount of vehicle traffic it receives. Generally, you should reseal a concrete driveway every two years or so, or when the finish begins to show wear. Also remember to remove stains immediately, avoid using deicing chemicals, and most importantly, treat your concrete driveway with care.
Can a concrete driveway be repaired?
Yes, a concrete driveway can be repaired. Not only does Sabre Concrete offer high-quality driveway and curb paving services, but we are also available for concrete repair, renewal, and replacement. Contact us today to see how we can help restore your driveway.
Contact us today to
schedule a free estimate or
leave us a message