Edmonton Sidewalk Paving
Over the years, Sabre Concrete Construction has designed and constructed sidewalks for numerous large commercial contractors in the Edmonton and the Alberta region. Not only does Sabre Concrete design and construct concrete sidewalks in the Edmonton area, but we take care of the breakout and removal of old concrete sidewalks and paving stones as well. Our commercial concrete sidewalk services are fast, reliable, and always in the best interest of our clients, which is why our valued clients come back to us time and time again. With a proven track record for success, from engineers, architects, general contractors and facility maintenance managers, Sabre Concrete Construction is in the business of providing concrete results and reliable sidewalk solutions.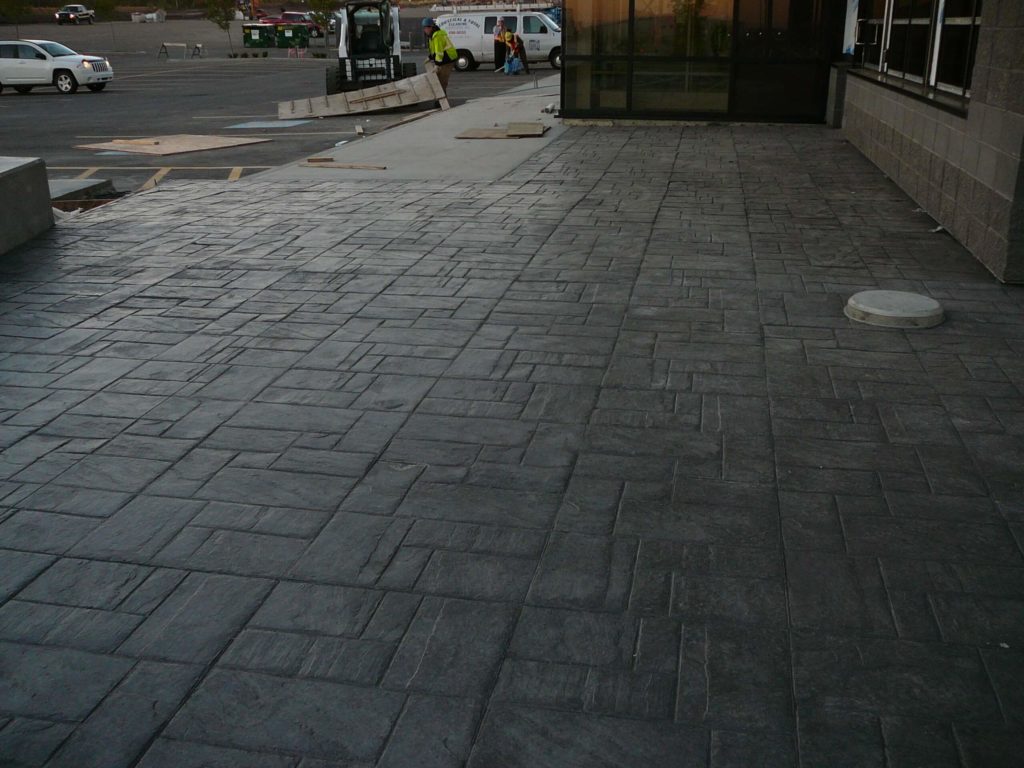 Sidewalk Paving FAQ
How much do your concrete sidewalk services cost?
The cost of sidewalk paving services from Sabre depends on the size of the project you have in mind, the design of the sidewalk you select, and other extenuating factors such as labour and material costs. If you would like to learn more about our services, contact Sabre Concrete today.
Can my existing sidewalk be repaired to fix surface problems?
Not only does Sabre Concrete offer high-quality sidewalk and concrete paving services, but we are also available for sidewalk and concrete repair, renewal, and replacement.
What is the best way to get a quote for sidewalk paving services?
If you would like to receive a quote for our sidewalk services, contact us either by phone, email or on our website. We can assess the scope of your project and provide you with a quote on our sidewalk paving services.
Contact us today to
schedule a free estimate or
leave us a message